Training New Podiatrists, Treating Patients, and Working with the Pacers – Dr. DeHeer Does It All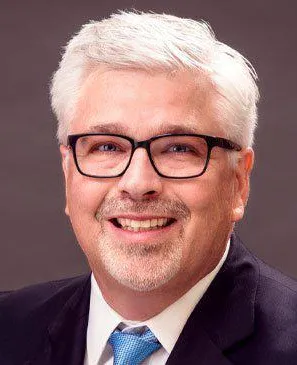 Upperline physician Dr. Patrick DeHeer is becoming a legend in the specialty of podiatry. An accomplished surgeon and team podiatrist to the Indiana Pacers, Dr. DeHeer has been practicing and sharing his passion for podiatric medicine for 33 years.
Dr. DeHeer's father was drafted by the Pacers, so when his mentor put him up for the job as team podiatrist, they already recognized his name. He was team podiatrist for 30 years and was honored during the 2022-2023 season with a commemorative jersey.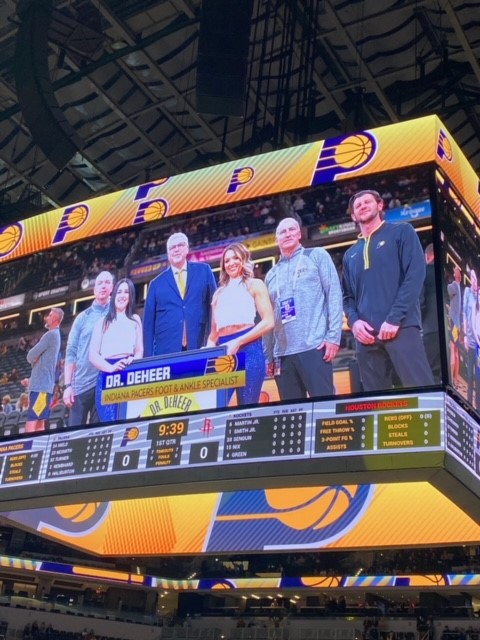 "I love basketball and I grew up in Indiana. I'm a true Hoosier; basketball runs in my veins."
That team spirit also extends to the field of podiatry as a whole. For as long as Dr. DeHeer been practicing, he has been training new podiatrists, either as an attending surgeon or residency director at Ascension St. Vincent in Indianapolis. He also serves on the APMA board of trustees, chairing a committee to recruit students into the field.
"I wouldn't be here without the people that trained me. I have to pay it forward," says Dr. DeHeer.
More podiatrists mean more patients have access to better foot and ankle care without facing long wait times or commutes. Several Upperline Health podiatrists and podiatric surgeons have trained with Dr. DeHeer, including Dr. Stephen Offutt, Dr. David Smith, Dr. Aaron Warnock, Dr. Chistine Bhinder, and Dr. Mallory Kirkland, who helped expand laws in Alabama that allow podiatrists to treat the ankle as well as the foot.
With a legacy this far-reaching, you'd think Dr. DeHeer would take a breather. Instead, he spends his time traveling between three Upperline Clinics in the Indianapolis area.
"I love pediatrics, and I'm also known for doing reconstructive surgery," he says. "I like to spend time with my patients, educating them on why they are experiencing a problem and explaining their treatment options."
An expert on the biomechanics of the foot, Dr. DeHeer identifies the root causes of his patients' problems. He then guides them to a healthier, pain-free result that fits their lifestyle.
"I always treat my patients like I would treat a family member, and I train other podiatrists the same way. My lectures are filled with evidence-based medicine centered around treating patients like family."
We are so grateful to have Dr. DeHeer as part of our team, as he guides patients on a specialty path to good health.