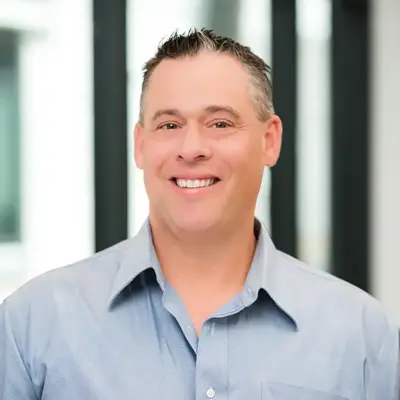 About Dr. Stephen Offutt
After completing his Bachelor's degree at Depauw University, Dr. Offutt went to Podiatry school at Barry University in Miami Shores, Florida. Despite all the sun and festivities that South Florida had to offer, he was able to earn both a master's degree in human anatomy and my Doctorate of Podiatric Medicine after four years. The next phase of his education took me to Winona Memorial Hospital in Indianapolis where he completed his residency.
After residency, Dr. Offutt was fortunate enough to take an associate position for three years with one of his attendings. Upon completion of that term, he purchased his Richmond, IN, office from him and set up private practice for the next ten years. Towards the latter part of private practice, some of his patients began to struggle with mobility and getting out of their house. This prompted him to begin a small house call practice to compliment his office.
The creation of his modest house call practice garnered attention from a large home health care company in Indianapolis. He worked with them to further his in home care practice. From this Dr. Offutt further transitioned focus onto senior folks and became the Indiana director of podiatry for a large ancillary care company. Practicing in this world opened his eyes and mind in ways he never could have imagined. It was then that he realized the way that medicine is traditionally been taught is that doctors only intervene when someone is sick, or needs a prescription or surgery. He realized that this was not how he wanted to practice medicine. Instead, Dr. Offutt is dedicated to helping his patients live well, to avoid significant problems and focus on a more productive form of healthcare. This personal paradigm shift has led him to where he is today. Dr. Offutt is excited to return back to his Richmond office and partner with Upperline Healthcare to bring a new, comprehensive style of lower extremity wellness to Eastern Indiana.