Deals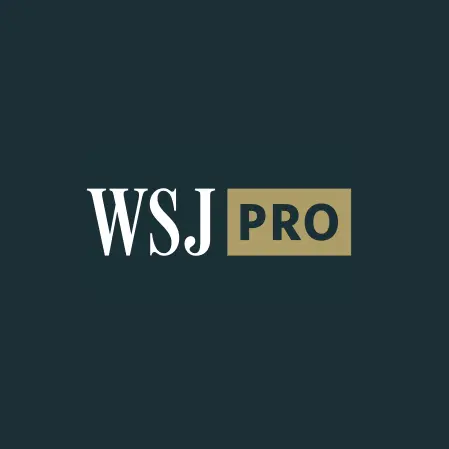 View original article at WSJ Pro Private Equity Newsletter
Bain Capital in Boston has raised its take-private offer for long-term care provider Estia Health in Sydney by about 6.3% to 3.20 Australian dollars a share, equivalent to about $2.20 a share, a regulatory filing shows. The higher offer, which could be reduced by future dividend payments, represents a 50% premium to the closing price in March the day before market speculation about a possible offer pushed up the shares, according to the filing. The new offer gives the company an equity value of about A$826.8 million, or roughly $550 million.
Bain Capital is also offering to acquire publicly traded data center operator Chindata Group Holdings in a deal that values the Beijing business at about $2.93 billion, Reuters reports, citing a statement from the company. Bain Capital already holds more than 42% of the shares, Reuters said, citing the Boston firm.
Apollo Global Management in New York said it has received "cornerstone capital commitments" to two of its credit entities from the Abu Dhabi Investment Authority. Apollo-backed Atlas SP Partners, a securitized credit originator, said the investment will give it the ability to support about $15 billion in new warehouse financing. Apollo's newly established Asset-Backed Finance entity within its credit strategy will grow significantly with the Abu Dhabi sovereign fund's capital, according to a news release.
Manulife Financial's investment management arm has pledged up to another $500 million to early stage solar power and storage developer CleanCapital, bringing the total amount committed to the business to more than $1 billion, according to a news release. Manulife previously pledged $300 million to CleanCapital back in 2021, according to the release.
TowerBrook Capital Partners and FL Entertainment led a $400 million investment in marketing company Independents Group to support the organization's growth, according to a news release. The group focuses on marketing and communications for luxury brands and projects revenue to reach around $450 million this year, according to the release.
Asia-Pacific investment firm PAG said it has agreed to invest as much as $200 million in drug developer RK Pharma, according to a news release. The Pearl River, New York-based company has significant operations in India and represents PAG's fifth India-focused private equity deal in recent years, according to the release.
German buyout firm Mutares has been selected as the buyer of a nearly 72% stake in electrical equipment maker Efacec from the government of Portugal, which said in a statement that it expects to recover its €132 million investment in the business, equivalent to about $141.2 million, plus €85 million in guarantees. The government said Mutares identified four key Efacec product areas as transformers, appliances and equipment, automation solutions and electric mobility.
Goldman Sachs Group's asset management arm led a $60 million growth investment in information technology integration company Digibee, with participation from a number of other investors including two of the biggest private-equity firms in Latin America, Kinea and G2D, according to a news release.
Alternative investment manager Marshall Wace in the U.K. led a $60 million investment in Singapore financial technology company Thunes, joined by Bessemer Venture Partners and 01Fintech, according to investment adviser Financial Technology Partners, which said it worked with the company. The growth commitment is expected to help the international payments company expand in Latin America, China and the Middle East, according to Steve McLaughlin, FTP founder and chief executive.
Crestline Investors in Fort Worth, Texas led a more than $58 million investment in specialty care provider Upperline Health in Nashville, Tenn., joined by existing investor Silversmith Capital Partners, according to a news release.
Tribe Capital led a $45 million growth investment in applied artificial intelligence company Instabase in a transaction that valued the San Francisco company at about $2 billion, according to a news release. Other participants in the Series C round that concluded at the end of last year included Andreessen Horowitz, New Enterprise Associates, Greylock Partners and Spark Capital, according to the release.
The Ontario Municipal Employees Retirement System's venture investment arm, joined by Founders Fund, General Catalyst and Friends and Family Capital, invested $26 million in data-analysis company Mosaic, according to a news release. The San Diego business provides software used by company finance departments.
Buyout firm KKR & Co. and its Global Atlantic Financial Group unit said they have formed a partnership with Japan Post Insurance that calls for the publicly traded insurer based in Tokyo to back a reinsurance co-investment vehicle set up by Global Atlantic. New York-based KKR said the deal will give the Japanese insurer avenues to expand internationally.
Midmarket firm MidOcean Partners has acquired QualiTech, a family-owned company that manufactures plant and animal nutrition products, food ingredients and and provides related services, according to a press release.
Buyout firm HCAP Partners said it has invested in Flume, a provider of technology that helps monitor and manage residential water use. HCAP typically targets investments of $3 million to $25 million each in companies generating between $10 million and $100 million in revenue, according to a press release.
Private-equity firm EQT AB said Wednesday that its EQT Foundation has invested in U.S.-based carbon-free metal producer Magrathea, Dominic Chopping reports for Dow Jones Newswires. The seed-stage start-up produces carbon-free magnesium metal without mining the raw materials. It has developed a novel process to produce magnesium from seawater and brine through electrolysis.