Moving Up: Dr. Marilyn Toribio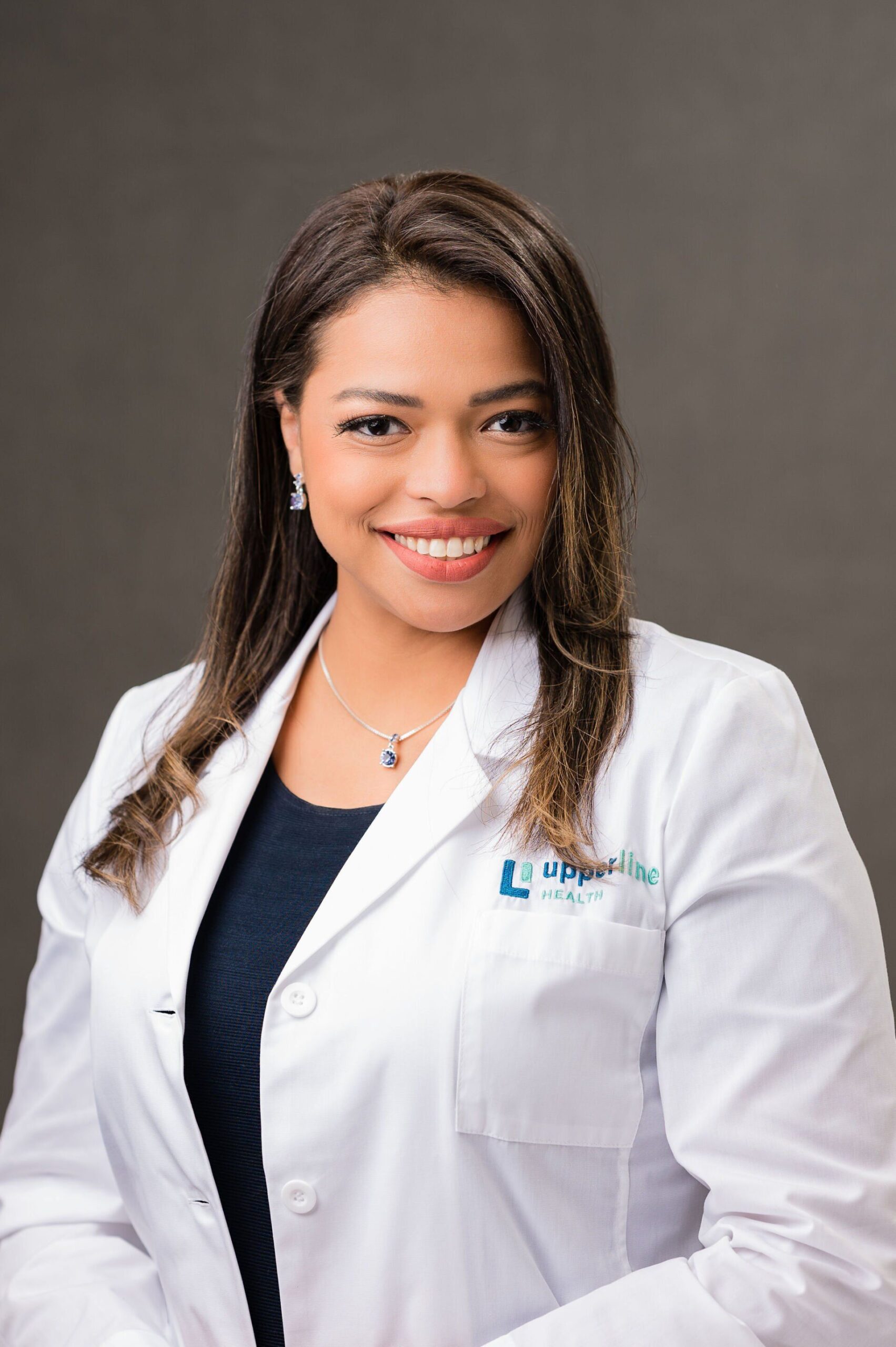 Upperline Health seeks to nurture the careers of our colleagues, and we want to celebrate those who have grown within our company.
As a child in Orlando, Dr. Marilyn Toribio had an uncle with diabetes. She saw the complications he suffered, including amputation. While in undergrad at the University of Central Florida, she attended a class on medical careers and discovered the specialty of podiatry. Initially, she'd hoped to enter pediatrics, but podiatry kept calling to her, especially as she did volunteer mission work and saw such a great need for foot care.
She Googled "podiatrists near me," and found Dr. Amber Shane, an Upperline Health podiatrist in Orlando, who agreed to let her shadow for one day.
One day turned into several weeks, which turned into a medical assistant position for Toribio because of her enthusiasm and her ability to communicate with patients in both Spanish and English. As a medical assistant, she visited several Upperline Health clinics, receiving support from Dr. Shane and Dr. Joseph Conte. Both wrote her letters of recommendation for medical school, and she was accepted into Barry University.
Though Dr. Toribio completed her residency in Miami, "the goal was always to get back to Orlando. The doctors there are what podiatry is to me. My love for it developed here, and it is my home, my community. I wanted to be with my family."
The patients feel that sense of community as well. Says one: "Dr. Toribio is very competent, and above all, very dedicated and caring."
Her time learning as an MA helped her understand the specific care patients are seeking. As a native Spanish-speaker, Dr. Toribio prides herself on being able to connect with her patients in the language they feel most comfortable communicating about their health. Recently she saved a Spanish-speaking patient from a pulmonary embolism by identifying a foot cramp as a symptom of something much more severe.
We are so grateful to have Dr. Toribio as part of the Upperline Health Team, and we are so proud of her dedication to serving patients look forward to seeing the great work she does now and in the future.