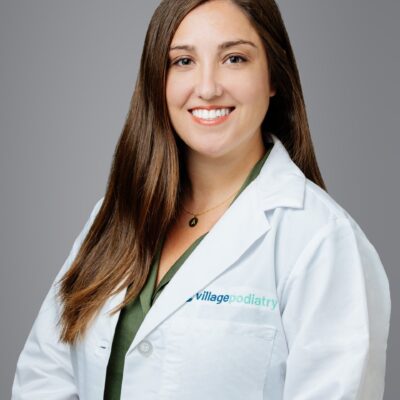 About Dr. Samantha Miner
Specialities: 
Total Ankle Replacement
Sports Injuries
Arthroscopy
Reconstructive Surgery and Deformity Correction
Fractures, Sprains, and Dislocations
Tendon and Ligament Repair
Cartilage Replacement Surgery
Revision Surgery
Bunions and Hammertoes
Surgical Training: 
Fellowship -Reconstructive Foot and Ankle Fellowship, Lehigh Valley Health Network, Bethlehem, PA
Residency  Podiatric Medicine and Surgery Residency, Mount Auburn Hospital, Cambridge, MA
Clinical Fellow of Surgery, Harvard Medical School, Boston, MA
Education: 
Doctorate, Temple University School of Podiatric Medicine, Philadelphia, PA
Bachelor of Science, Biology & Philosophy, Carnegie Mellon University, Pittsburgh, PA
Certifications: 
American Board of Foot and Ankle Surgery, Board Qualified
Hospital & Surgery Affiliations:
Wellstar Cobb Hospital
Wellstar Kennestone Hospital
Wellstar Windy Hill Hospital
Roswell Surgery Center
Professional Memberships: 
Associate, American College of Foot and Ankle Surgeons
Member, American Podiatric Medical Association
Member, Georgia Podiatric Medical Association
Publications: 
Time to Revision After Periprosthetic Joint Infection in Total Ankle Arthroplasty: A Systematic Review.  J Foot & Ankle Surg. September 2022.
Tibial component subsidence in a total ankle system comparing standard technique versus a hybrid technique. J Foot & Ankle Surg. September 2022.
The effect of a silver hydrogel sheet dressing on postsurgical incision healing after foot and ankle surgery. Scars, Burns, and Healing. August 2022.
Preliminary Report of a Hybrid Total Ankle Arthroplasty Combining a Stemmed Intramedullary Tibial Component with Chamfer-cut Talar Dome. J Foot & Ankle Surg. August 2022.
The Role of Arthroscopy after Total Ankle Replacement. Clinics in Podiatric Medicine and Surgery. January 2022.
Perceptions of the Podiatric Profession: A Survey of Medical Students in Philadelphia, PA. J Am Podiatr Med Assoc. October 2020.
Total Ankle Arthroplasty Survivorship: A Meta-Analysis. J Foot & Ankle Surg. September 2020.
Total Ankle Arthroplasty. Evidence-Based Podiatry: A Clinical Guide to Diagnosis and Management. 2020.
Conservative Care Recommendations for the Stages of Hallux Limitus/Rigidus. Podiatry Today. December 2017.
Quantitative activation suppression assay to evaluate human BM-derived MSC potency. Cytotherapy. September 2015.
Long term maintenance of myeloid leukemic stem cells cultured with unrelated human mesenchymal stromal cells. Stem Cells. January 2015.
Genetically engineered fixed K562 cells: potent "off the shelf" antigen presenting cells for generating virus-specific T cells. Cytotherapy. January 2014.
Oral Immunoglobulin Levels are not a Good Surrogate for Cervical Immunoglobulin Levels. Frontiers in Oncology. June 2012.