Upperline Health Raises $58.35 Million to Fuel Specialty Value-Based Care, Building on 300% YOY Growth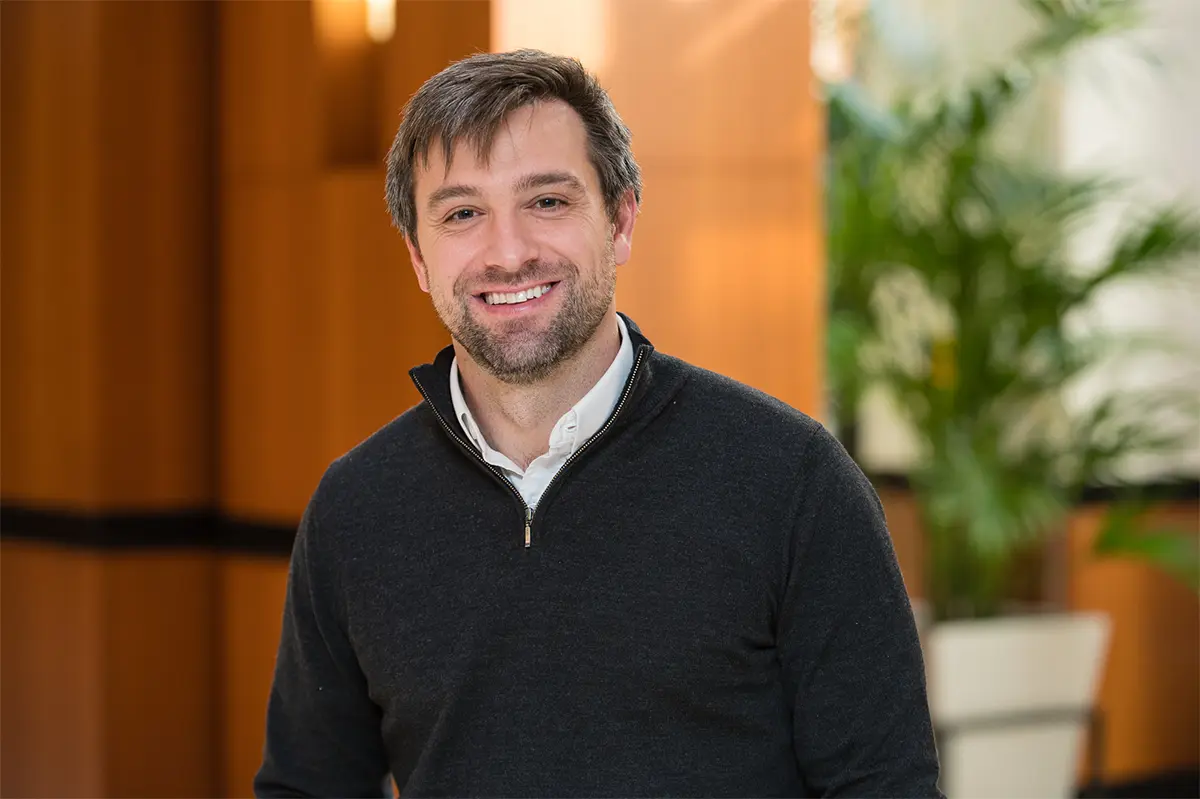 Value-based care provider expands senior leadership team to help further scale ACO REACH
NASHVILLE, Tenn. — Upperline Health, the nation's largest provider network dedicated to specialty value-based care, today announced it has raised over $58 million in new capital. Crestline Investors led the latest round, with additional participation from previous investors including Silversmith Capital Partners and Adam Boehler. The investment closed in May 2023. Upperline Health was represented by Silicon Valley Bank Securities. The capital will be used to drive further growth in Upperline Plus, its Accountable Care Organization (ACO) REACH program.
Upperline Health was founded in 2017 after David Thorpe and Stephen Nash worked together at Aspire Health, serving end-of-life patients with serious illnesses. There they identified an overwhelming pattern of the sickest patients suffering from lower extremity complications, largely from diabetes. What they saw both at Aspire and in the data was the sicker patients tend to engage more frequently with specialists, oftentimes at the expense of seeing their primary care provider. As a result, the patients most in need of comprehensive and coordinated care instead end up with the most fragmented. To care for these patients more effectively, Thorpe and Nash started Upperline Health with the goal of bringing a comprehensive care model to patients already engaged with their specialists.
"We're serving the highest-risk patient population with a variety of chronic conditions, extremely high mortality rate, and a spend that is 3-5x the average patient. We know these patients oftentimes fall between the cracks, but they don't have to if we can better identify how and where to engage them. It's why we started Upperline Health, to create a more effective approach to engaging patients in need of an extra layer of support," said Thorpe, CEO of Upperline Health. "Our specialists typically see patients 4-6x a year and have long-standing relationships with patients suffering from chronic illnesses. Our mission is to take that relationship and expand those frequent visits to treat the whole patient, not just a stand-alone complication. Patients don't have to change their behavior to receive complementary health services, which can help mitigate complications that would traditionally land them in the ER."
Upperline Health's focus on specialty care provides a more efficient path to good health for patients, providers and payers. Patients are able to better manage chronic illness and transform their lifestyles via preventative care seamlessly integrated into their current habits; specialist physicians have fewer hurdles in their work and can focus on the whole patient; and economics improve for payers as frequent, quality care helps keep patients out of the hospital. The care team wraps around specialists — advanced practice providers, physicians, care navigators, pharmacists, dieticians and social workers — treating patients with chronic illnesses, giving Upperline Health patients 24/7 access to specialty expertise.
Upperline Health's specialty approach to value-based care is building momentum and delivering results:
Serving 350,000 patients annually
Enrolled 30,000 patients in Upperline Plus over the last eight months
Established 122 Upperline Health clinics across 7 states (Alabama, California, Florida, Georgia Indiana, Kentucky, Tennessee)
Reduced hospitalization spend by 30%
Achieved 81/100 patient satisfaction score
"Despite 70% of healthcare providers being specialists, there has been little focus on value-based care arrangements with these physicians," said Marc Strauss, Managing Director at Crestline Investors. "We were drawn to Upperline Health because they offer a sustainable approach to treating patients with chronic illnesses. By meeting patients where they are, whether it's in a doctor's office, over the phone, or in the patient's home, they bring more efficient, more effective healthcare to those who need it most."
Upperline Health is actively hiring with more than 100 open clinician, engineering and management positions. For more information, visit please visit: upperlinehealth.applytojob.com
About Upperline Health
Upperline Health is the nation's largest provider dedicated to specialty value-based care. Founded in 2017 with the ambitious goal of changing specialty care, Upperline Health delivers a more efficient path for patients to receive consistent and effective treatment for chronic illnesses. Upperline Health providers coordinate patients' care among a team of specialists, nurse practitioners, care navigators, nutritionists and pharmacists for integrated treatment that addresses patients' immediate and long-term health needs. For more information, please visit: upperlinehealth.com
About Crestline Investors
Crestline Investors, Inc., founded in 1997 and based in Fort Worth, Texas, is an institutional alternative investment management firm. Crestline specializes in credit and opportunistic investments, including financing and restructuring solutions for mature private equity funds. In addition, the firm manages a multi-PM equity market-neutral hedge fund and provides beta and hedging solutions for institutional clients. The company maintains affiliate offices in New York, London, Toronto and Tokyo. Further information is available at crestlineinvestors.com
About Silversmith Capital Partners
Founded in 2015, Silversmith Capital Partners is a Boston-based growth equity firm with $3.3 billion of capital under management. Silversmith's mission is to partner with and support the best entrepreneurs in growing, profitable technology and healthcare companies. Representative investments include ActiveCampaign, Appfire, Apryse, DistroKid, impact.com, Iodine Software, LifeStance Health, Market Access Transformation, Upperline Health and Webflow. For more information, including a full list of portfolio investments, visit www.silversmith.com or follow the firm on LinkedIn.