A Specialty Path to Good Health
Upperline Health patients receive comprehensive medical treatment from a renowned team of specialists for podiatry care, vascular care, chronic care management, and preventative health.
We take a treatment-over-triage approach to quickly address the root of patients' medical issues with convenient, affordable, and effective care.
The journey to wellness may not be simple, but we make it simple to navigate.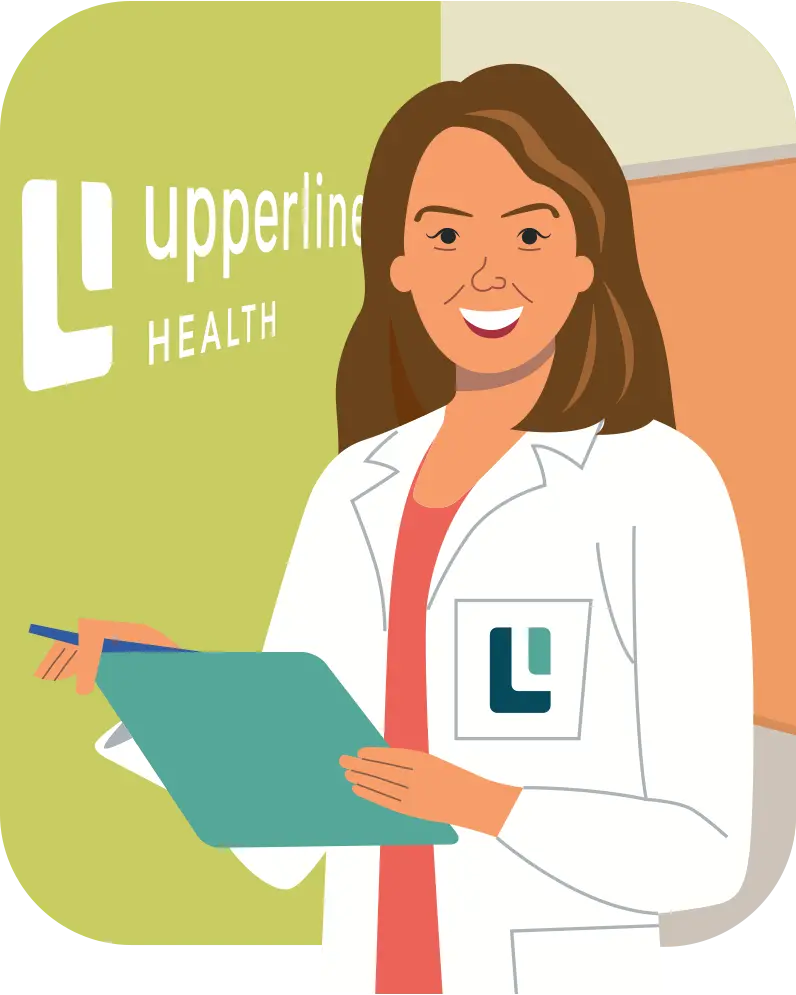 Patient Quick Links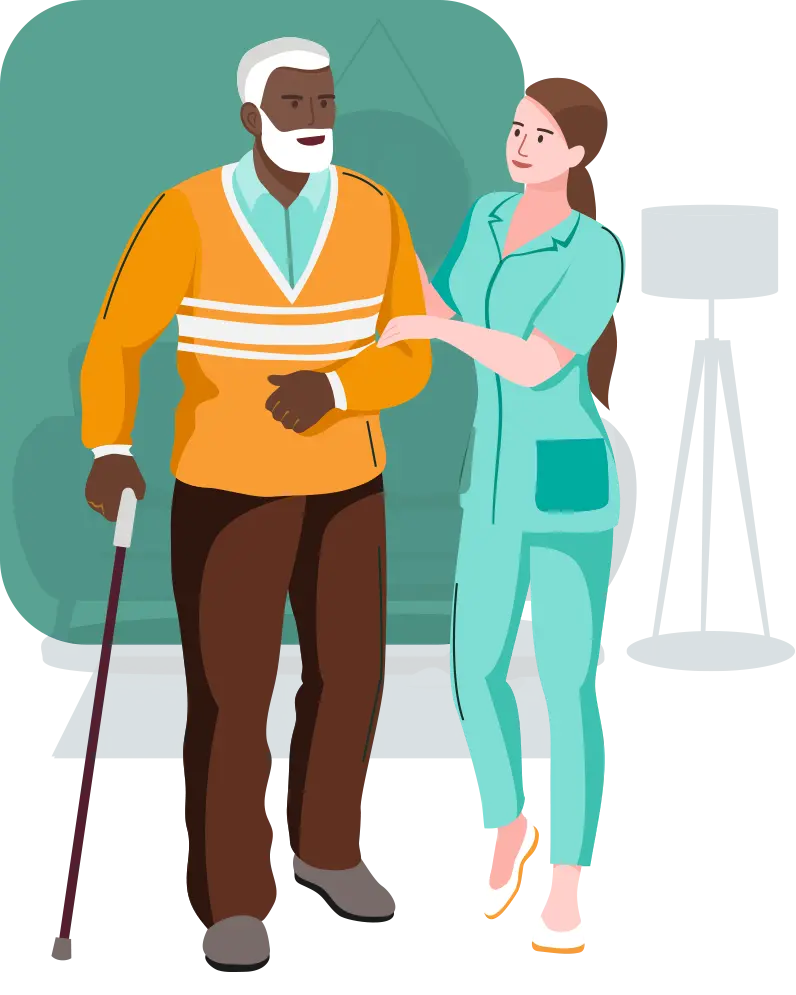 MEDICARE: Upperline Plus for total health
We are increasing access to quality providers and coordinating care for Medicare, Medicare Advantage, and other health plan members.
Same day appointments and urgent visits at any location
24/7 phone availability
Speak with your own clinicians, pharmacist and dieticians
Home visits
Mental health support
Healthcare navigation
Testimonials
"My care navigator has changed my life. I met them at my podiatry office, but I was feeling lost with some other medical issues I was having. They helped me find the right doctor. I feel so much better."
Irene H.
Upperline Plus Patient
"A 6-year-old patient in Florida was terrified of the numbing shot needed to remove her ingrown toenail. MA Myrlene Jimenez sat with the patient, held her hand, and talked with her to distract her from the shot. Both the patient and her father were extremely grateful for Myrlene's support."
K. Philips
Pediatric Patient Care
"I had restless leg syndrome, chronic pain, cramping, and bulging veins when I came to our Daytona clinic. I hadn't had a good night's sleep in months due to pain. I was treated with a radiofrequency ablation and ultrasound therapy on the day of my visit. And 3 months later, I'm pain free and sleeping well!"
Patient
Upperline Health – Daytona Vein Center
"After more than ER visits this year, I joined Upperline Plus. I've struggled with my weight which impacted my mobility and mood. After daily calls with my care navigator, registered nurse, dietician, pharmacist, and social worker, I have established healthier habits, lost 50 pounds, and gained mobility. I'm excited to continue working with my team to set new health goals."
Patient
Upperline Plus
"For years my feet hurt, and I lost a lot of quality time with family and friends. Dr. Allen's treatment has really gave so much life back to me. I am so grateful to him and his team."
Robert M.
Happy Upperline Health Patient
"When I broke my toe, they got me in the same day for an appointment so I didn't have to go to the emergency room. I would highly recommend Upperline. Everyone was so friendly! "
Diane K.
Same-day Appointment Patient
"A year ago, Dr. Solomon's office took my request for help seriously, and saw me the same day. They saved my little toe from amputation. The care I received at this office was very successful. A year later and my feet are healed and I love coming in for my follow up visits."
Michael S.
Medicare Patient
PROVIDERS: Experience the Upperline Network
Put your patients in good hands by referring them to specialists with clinic, home, hospital and urgent availability.
Join our innovative model for coordinated specialty care. We are partnering with a variety of specialties to improve the healthcare system.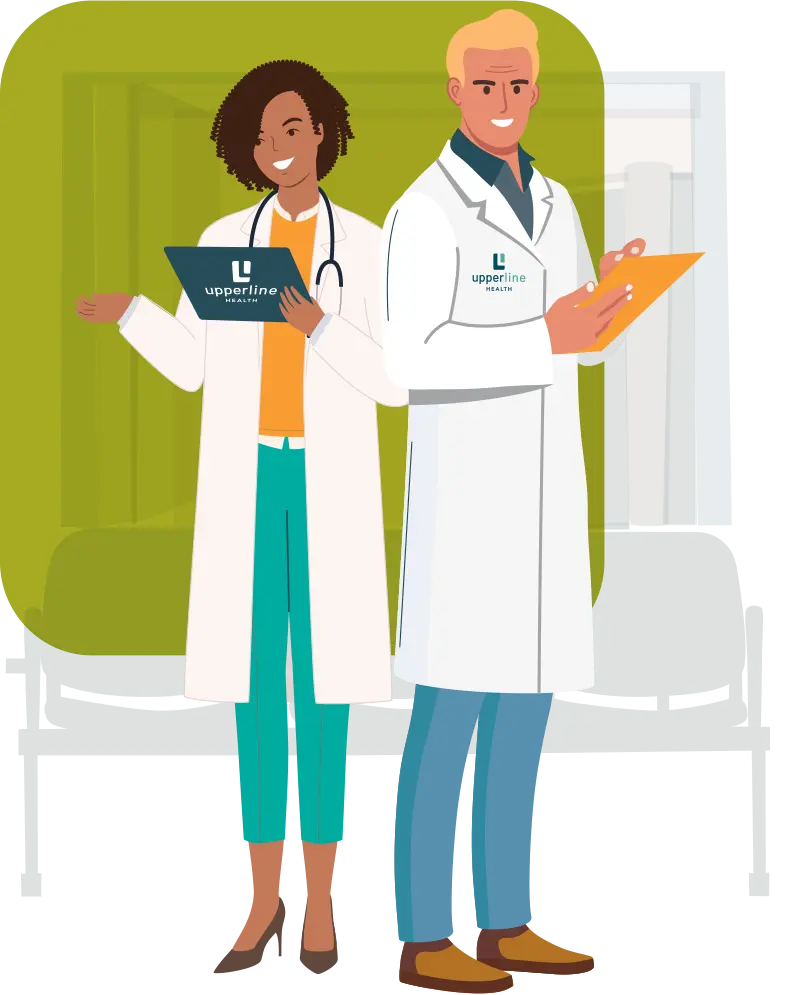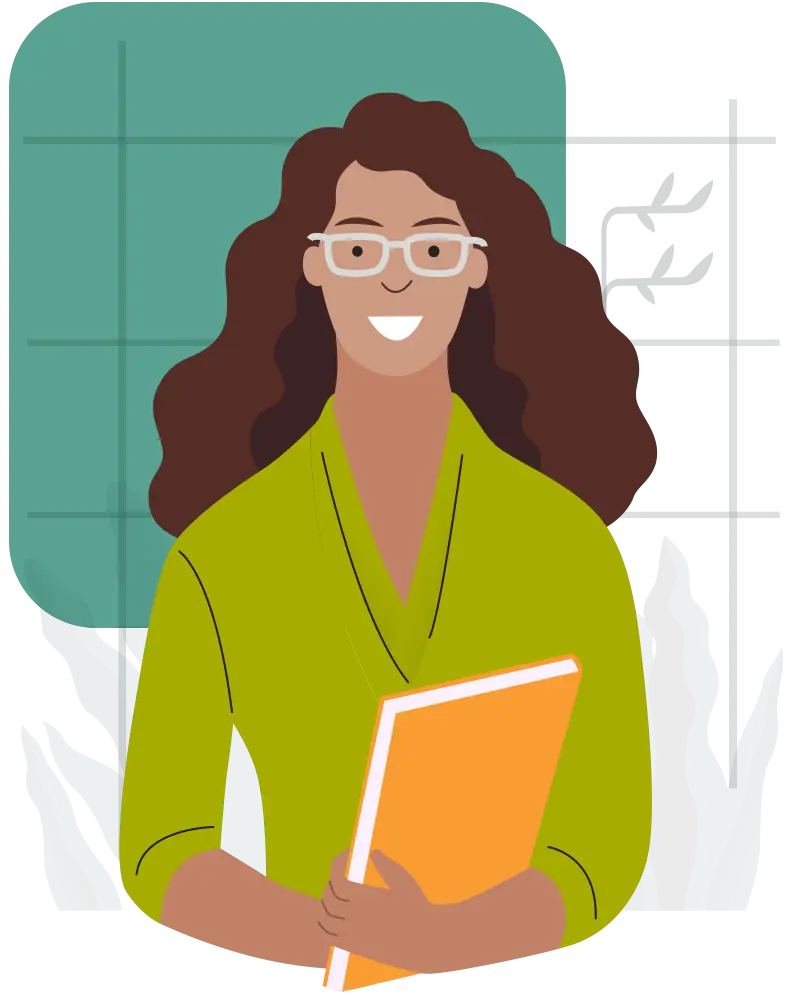 HEALTH PLANS: Better care at a lower cost
Engage patients with chronic conditions where they are already showing up.
Wrap-around services reduce hospitalization by ~30 percent.
Home, clinic, facility and 24/7 interdisciplinary care
500+
Doctors and Medical Staff
150+
Locations Nationwide