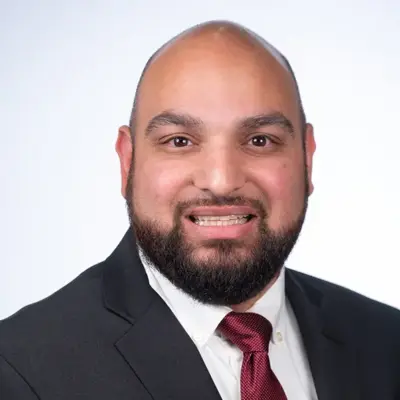 About Dr. Zaheer Ahammad
Dr. Ahammad is a transplanted midwesterner from East Lansing, Michigan. He completed his bachelors degree in medical technology from Michigan State University. He then went on to complete his Doctorate of Podiatric Medicine from Kent State University College of Podiatric Medicine. His residency experience involved an extensive 3 year reconstructive surgical and limb salvage training at East Liverpool City Hospital under the guidance of director Dr. Lawrence DiDomenico where he served as Chief Resident his final year.
Dr. Ahammad embraces a patient centric approach to healthcare where all patients are treated with dignity and respect. He has been trained with a special emphasis on quality of life and function as the end goal for all patients under his care. The core of Dr. Ahammads approach revolves around exhausting every possible modality of treatment to save limbs and save lives. He has extensive experience both conservative and surgical management of diabetic foot and ankle conditions, wound care, limb salvage, trauma, and sports medicine.
After a lifetime spent in the midwest Dr. Ahammad has made the move to the southern sunshine where he is eager to serve the people of Lawrenceville. He is an avid college football and basketball fan and will gladly lose hours discussing it with a fellow fan.