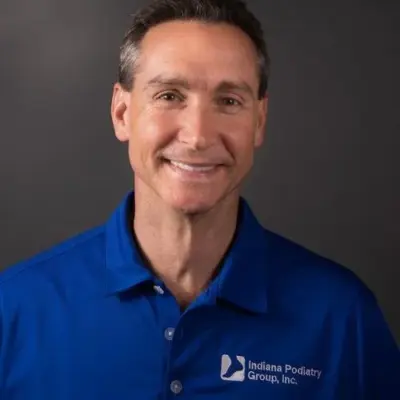 About Dr. Walter Warren
Dr. Warren completed his undergraduate education at Union University Jackson, Tennessee in 1984. He received his doctorate of podiatric medicine degree at the Wm. Scholl College of Podiatric Medicine in 1988 and completed a post graduate Scholl certified surgical preceptorship in 1989.
Dr. Warren is Board Certified by the American Board of Podiatric Surgery, the American Board of Podiatric Orthopedics & Primary Podiatric Medicine, and a Board Certified Pedorthist by the Board of Certification in Pedorthics.
Dr. Warren is affiliated with Columbus Specialty Surgery Center in Columbus, Schneck Medical Center in Seymour, and St. Vincent's Jennings Hospital in North Vernon, IN.
Dr. Warren opened Comprehensive Foot & Ankle Center in 1990. His wife, Jan, and their two children live in Seymour. Dr. Warren enjoys spending time outdoors and with family & friends. He has participated in triathlons since 1999.