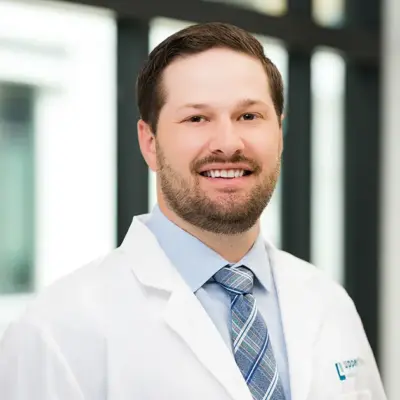 About Dr. Trey Edwards
Trey Edwards, DPM attended Kent State University where he graduated with a Bachelors of Science degree in Biology. Following his undergraduate studies, Dr. Edwards enrolled at Kent State University College of Podiatric Medicine where he earned his Doctor of Podiatric Medicine degree. After graduation, he completed three years of residency training at The Jewish Hospital- Mercy Health in Cincinnati, OH, where he served as chief resident in my final year.
When he's not working, Dr. Edwards enjoys being outdoors, playing golf, watching sports, and spending time with his family and friends. He recently moved to Chattanooga, where he is excited to explore all of the outdoors that Tennessee and Georgia have to offer.