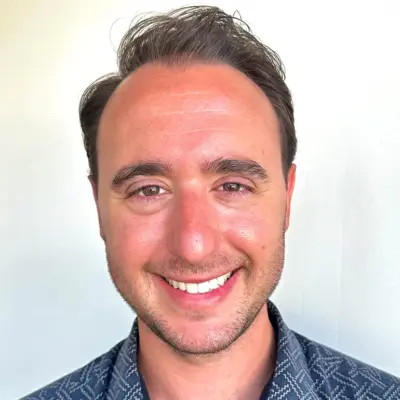 About Dr. Sam Caine
Sam Caine, DPM, is a residency-trained surgeon that offers conservative and surgical management of all foot and ankle pathology. He received his undergraduate degree in Integrative Biology and Physiology from UCLA, during which he started working in physical therapy clinics to understand what his future patients may go through for lower extremity recovery. His four-year academic training was completed at the California School of Podiatric Medicine in the San Francisco Bay Area and his surgical training was completed with an intern year at Boston Medical Center followed by a three-year advanced surgical residency at Virginia Mason Franciscan Health in the Greater Seattle area. The high volume and diversity of cases during his surgical training has provided him with significant experience in treating a wide range of lower extremity conditions and injuries.
His interests include achilles tendon repair, ankle arthroscopy, ankle fusion, ankle joint replacement, ankle ligament repair, bunions and hammer toes, Cavus and flat foot correction, Charcot joint care, foot and ankle trauma, osteochondral injuries and avascular necrosis, nerve injuries, and lower extremity reconstruction. Through many advanced surgical courses, he has received focused training in limb deformity correction with external fixation and intramedullary nail fixation, total ankle replacement, 3D printing, and complex soft tissue and osseous reconstruction.
Dr. Caine believes in a team approach with an interdisciplinary collaboration. His goal is to educate his patients with as much information as possible so we can make an appropriate treatment plan together. If you need any additional information regarding surgical coverage or to refer a patient, please contact our office at your convenience.