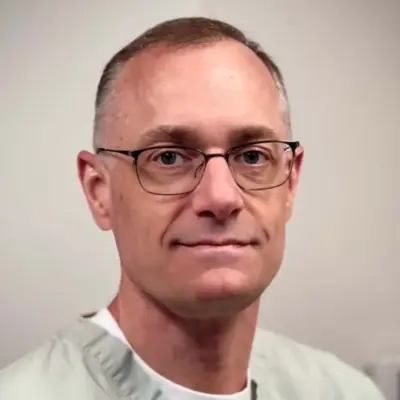 About Dr. Peter Norton
Dr. Peter Norton was raised in the greater Miami area on an island called Key Biscayne. His father was a physician and mother a nurse, which provided his initial interest in pursuing a career in medicine.
Dr. Norton went on to undergraduate and medical school at University of Florida, University of Texas Health Science Center in San Antonio for his residency, and The Ohio State University for his cardiology and interventional cardiology fellowships. During his general cardiology fellowship, he began to develop an interest in vascular medicine which intensified during his interventional cardiology fellowship. It was during that fellowship that Dr. Norton decided to pursue an additional year of training in peripheral interventions which were completed in Jacksonville, Florida.
Dr. Norton speaks conversational Spanish and enjoys fishing and working out when not caring for patients.