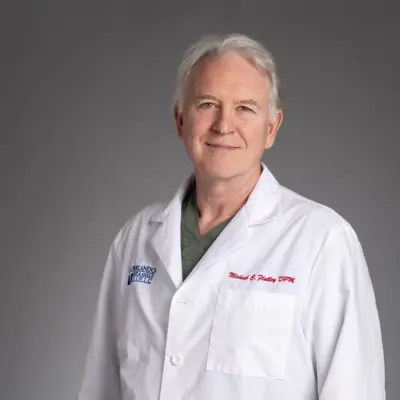 About Dr. Michael Flatley
I happily returned to Florida in the fall of 2017 with my family from Puerto Rico after back to back hurricanes made practicing podiatry and living in that beautiful island difficult. While in the Caribbean, I traveled throughout the islands lecturing and provided foot screenings for various diabetic groups and attended the Antigua School of Medicine.
Being back in Florida has been wonderful for me and my family. Most of my free time is divided between family, bicycling, traveling, and reading. I have become a huge volleyball fan and travel most weekends to attend my daughters' games. Interacting with patients is my favorite part of any day as I am able to learn and grow from listening to their life experiences, and in some cases keep up with my Spanish.