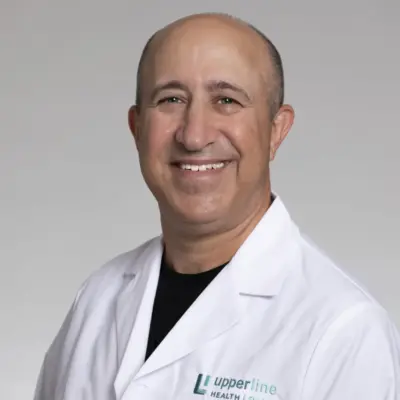 About Dr. Mark Davids
Dr. Davids is joining Atlantic Foot and Ankle Associates after being in Private Practice in Seminole and Volusia counties since 1985. He is a Past-President of the Central Florida Component of the Florida Podiatric Medical Association (FPMA) and has served on the Board of FPMA in Public Affairs.
Board Certified in Foot Surgery by the American Board of Foot and Ankle Surgery, Dr. Davids is a graduate of the Temple University School of Podiatric Medicine (formerly the Pennsylvania College of Podiatric Medicine) Class of 1984; and he completed a residency in Podiatric Medicine and Surgery at The Kensington Hospital in Philadelphia.
While enjoying many aspects of podiatric medicine, he especially likes the conservative treatment of sports-related foot problems such as plantar fasciitis.
In his spare time he is an experienced actor in community theater having been in over 40 productions. He is an avid cook and baker perhaps best regarded for his challah recipe.