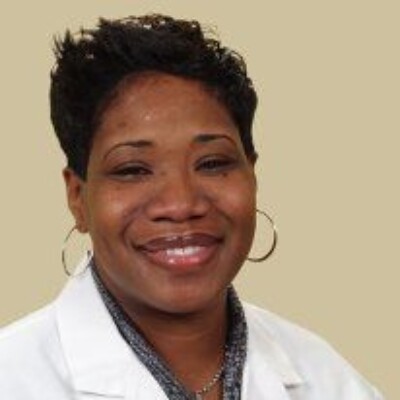 About Dr. Lawanna Monday
Dr. Monday-Harden is a native of Eatonton, Georgia. She graduated with honors from Putnam County High School earning a four-year basketball scholarship to Augusta State University where she received a B.S. in Biology. She graduated at the top of her class and earned the distinction of the university's all-time leading scorer in women's basketball. Dr. Monday-Harden earned her doctorate at Ohio College of Podiatric Medicine where she received the Samuel N. Ulevitch Dermatologic Award for her academic achievements. She completed a three-year surgical residency at the Atlanta Veterans Affairs Medical Center in Decatur, GA serving as Chief Resident in her final year. She is currently a surgical instructor for podiatric residents at the Atlanta Center for Foot and Ankle Surgery in Sandy Springs.
Dr. Monday-Harden's special interests are advanced diabetic limb salvage and sports medicine. As a sports enthusiast involved in running and basketball, she understands the foot and ankle healthcare concerns of athletes and active adults. She is an active lecturer and podiatric resource for hospital-based Diabetic Resource Centers in the metro Atlanta area. In addition to being a dedicated physician to her patients, Dr. Monday-Harden is married and the mother of two young sons. She and her family currently reside in Covington.
Specialties:
Diabetic Limb Salvage
Sports Injuries
Trauma
Fellow:
American College of Foot and Ankle Surgeons
Professional Memberships:
American Podiatric Medical Association
Georgia Podiatric Medical Association
Hospital Affiliations:
Atlanta Medical Center
Dekalb Medical Center
Dekalb Medical at Hillandale
Newton Medical Center
St. Mary's Good Samaritan Hospital