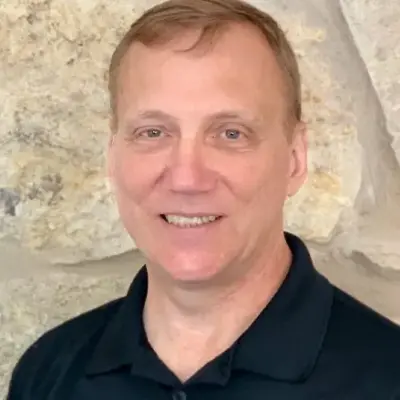 About Dr. John Hladik
Dr. John Hladik is on the medical staff at Columbus Regional Hospital in Columbus, IN. Dr. Hladik is Board Certified by the American Board of Podiatric Surgery and a Fellow of the American College of Foot and Ankle Surgeons. He is also Board Certified by the American Academy of Wound Management.
Dr. Hladik completed his undergraduate at the University of Cincinnati and then graduated from the Ohio College of Podiatric Medicine in 1992.
Education & Certifications:
Active medical staff, Columbus Regional Hospital, Columbus, IN
RN: Lutheran Medical Center School of Nursing, Cleveland, OH, 1984
Pre-med/Biology: University of Cincinnati, Cincinnati, OH 1984-1988
Doctor of Podiatric Medicine, The Ohio College of Podiatric Medicine, Cleveland, OH 1988-1992
Board Certified, The American Board of Podiatric Surgery, 1997
Re-certified, The American Board of Podiatric Surgery, 2007, 2017
Fellow, American College of Foot and Ankle Surgeons
CWS: Certified Wound Specialist, American Academy of Wound Management, 2009
Board Certified, American Academy of Wound Management
Fellow, American College of Certified Wound Specialists
Associate member, Infectious Disease Society of America