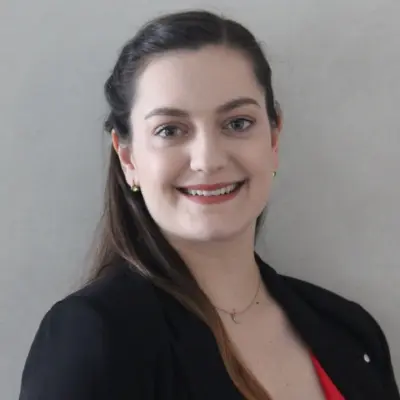 About Dr. Jeanne Mirbey
Dr. Jeanne Mirbey was born and raised in Dijon, France, and she moved to the United States to obtain her Bachelor of Arts degree in Mathematics with honors from Bryn Mawr College in Pennsylvania. She attended the College of Podiatric Medicine and Surgery at Des Moines University, Iowa, where she has earned CPMS Merit Scholarships and Excellence Awards in the basic science disciplines of Gross Anatomy and Lower Limb Anatomy. She was awarded the Michael L. Stone, DPM, Outstanding Professional Conduct Award in 2019.
Dr. Mirbey completed a three-year comprehensive reconstructive foot and ankle surgical residency training at Emory University School of Medicine, Department of Orthopaedics in Decatur, Georgia. She is a faculty member of the Podiatry Institute, an international teaching foundation for foot and ankle surgery. Dr. Mirbey co-wrote a chapter of McGlamry's Comprehensive Textbook for Foot and Ankle Surgery, 5th Edition. She enjoys research and teaching and has lectured at many Podiatry Institute seminars and cadaver courses across the country.
In her free time, Dr. Mirbey enjoys cooking, trying out new restaurants and traveling with her friends and family.