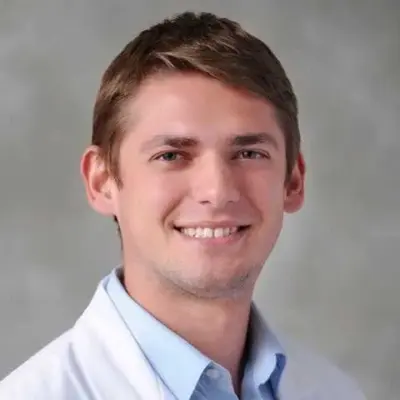 About Dr. German Mikheyev
Dr. Mikheyev attended University of Florida (Gainesville) for his undergraduate studies, where he earned his degree in biology. After graduating, he then attended Barry University School of Podiatric Medicine (Miami Shores) and earned his Doctor of Podiatric Medicine (DPM) degree.
While earning his DPM, Dr. Mikheyev achieved numerous honors and awards, including:
Chief Resident, Florida Hospital East Orlando (July 2017- 2018)
Valedictorian, BUSPM (2011-2015)
Dean's Scholarship, BUSPM (2013-2015)
Academic Merit Scholarship, BUSPM (2011-2015)
President's List, BUSPM (2011-2015)
Dean's Honor List, BUSPM (2011-2015)
For postgraduate training, Dr. Mikheyev has been performing his three-year surgical residency training at Florida Hospital East Orlando (Orlando), where he has effectively managed a large inpatient population in a busy, level-2 trauma center. In doing so, he has accumulated an impressive +1,700 procedures logged—including 80 weeks of foot and ankle trauma call.
During his residency, Dr. Mikheyev has been involved in rotations across a range of medical disciplines, such orthopedic surgery, general surgery, internal medicine, vascular surgery, and others. What this means for you is that you can trust that Dr. Mikheyev has experience providing virtually any kind of podiatric care you or your family might need.
On top of his education and training, Dr. Mikheyev currently holds memberships with the American College of Foot and Ankle Surgeons (ACFAS), American Podiatric Medical Association (APMA), and Florida Podiatric Medical Association (FPMA).