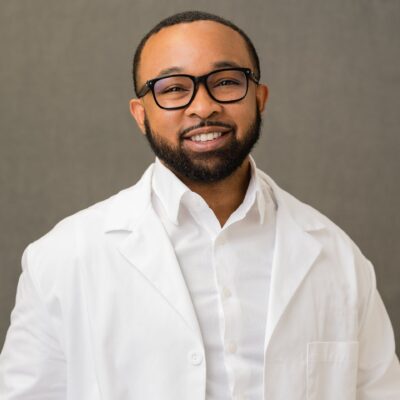 About Dr. Errol Scarlett
Dr. Errol Scarlett was raised in South Florida where he earned his Bachelor of Science Degree as well as a Master Degree in Health Education and Behavior, both from the University of Florida.
Upon collegiate graduation, Dr Scarlett pursued a career in medicine and attended Barry University School of Podiatric Medicine in Miami Shores, Florida. Following doctoral graduation, Dr. Scarlett completed a three-year residency program at the Memorial Healthcare System in Hollywood, Florida.
During residency, Dr. Scarlett obtained well-rounded training through multiple facilities including two level 1 trauma centers. Joe DiMaggio Children's Hospital, Memorial Pembroke Wound Care Center, private practice and local hospitals. During training, he was able to care for a diverse patient population and gain competency in both conservative and surgical management of foot and ankle pathologies. He completed his residency with the Chief Resident title and taking a special interest in trauma, wound care and minimally invasive surgery.
Dr. Scarlett moved to Georgia to be with his family. He loves biking, fishing, cooking and spending time with his family.
Dr. Scarlett is compassionate and detail oriented with an impeccable work ethic. He is poised, competent and overall excited to care for patients in his new Georgia community.
Specialties:
General Podiatry
Diabetic Foot Care
Foot and Ankle Trauma
Minimally Invasive Surgery
Wound Care
Education
University of Florida – Gainesville, FL. Bachelor of Science, Major in Health Education and Behavior
University of Florida – Gainesville, FL. Master of Science, Major in Health Education and Behavior
Barry University School of Podiatric Medicine – Miami Shores, FL. Doctorate of Podiatric Medicine