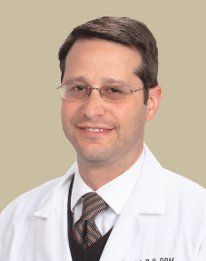 About Dr. David Bell
Dr. Bell is a board-certified podiatrist practicing since 2004 and in the Atlanta metro area since 2008. He received his Bachelor of Science degree in Human Biology from State University of New York at Albany. He later attended the Temple University School of Podiatric Medicine in Philadelphia, Pennsylvania, where he served as the student chapter President of the American College of Foot and Ankle Surgeons from 2001-2002. He earned his doctorate in 2002.
In 2004, Dr. Bell completed a two-year residency program in Foot and Ankle surgery at Jackson North Medical Center in North Miami Beach, Florida. Additionally, he received specialized training at the Wound Care Center for diabetic wounds and infections.
Dr. Bell treats foot and ankle disorders with an approach that considers the individual needs of each of his patients. He utilizes the most current conservative and surgical treatment regimens to achieve the most favorable long-term outcomes for his patients.
Specialties:
Arthritic Conditions of the Foot & Ankle
Diabetic Foot Care
Foot & Ankle Surgery
Heel & Arch Pain
Pediatric Foot Problems
Wound Care
Education:
B.S., Human Biology, State University of New York at Albany, 1994
Doctorate, Temple University School of Podiatric Medicine, 2002
Surgical Training:
Residency, Jackson North Medical Center, North Miami Beach, Florida, 2004
Certifications:
American Board of Foot and Ankle Surgery
Hospital and Surgery Center Affiliations:
Northside Foot & Ankle Outpatient Surgical Center Inc., Norcross, GA
Dekalb Medical Center
North Fulton Hospital
Professional Memberships:
Diplomate, American Board of Foot and Ankle Surgery
Member, American Podiatric Medical Association
Member, Georgia Podiatric Medical Association