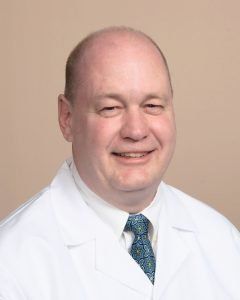 About Dr. Clair Bello
Dr. Bello was born and raised in Salt Lake City, Utah. He attended the University of Utah and upon graduation enrolled at the New York College of Podiatric Medicine in New York City. After graduation he fulfilled his Podiatric Medical and Surgical residency training at St. Barnabas Hospital in the Bronx, NY.
Upon graduation he joined Northern California Foot and Ankle Center in Santa Rosa, California. He then accepted a position in Chattanooga, TN and Northern Georgia where he practiced for over 10 years. He joined My Foot Doctor in Athens, TN in November 2014. Dr. Bello is board certified with the American Board of Foot and Ankle Surgery and is a Fellow with the American College of Foot and Ankle Surgeons. Dr. Bello is married to Sara Bello and has 2 sons and 2 step daughters.
Specialties:
Conservative & Surgical treatment of the painful foot, ankle, and lower leg
Foot and Ankle
Reconstructive Surgery
General Podiatry and Diabetic foot care
Wounds and Infections of the lower extremity
Sports Medicine of the lower extremity
Arthroscopic foot & ankle surgery
Peripheral Neuropathy
Peripheral Nerve Surgery
Foot and Ankle Trauma
Surgical Training:
Residency, St. Barnabas Hospital, Bronx, New York
Certifications:
Tennessee Podiatric Medical License
Georgia Podiatric Medical License
Board Certified, American Board of Foot and Ankle Surgery
Hospital and Surgery Center Affiliation:
Parkridge Medical Center, Chattanooga, TN
Parkridge East Medical Center, East Ridge, TN
Memorial Hospital, Chattanooga, TN
Erlanger Medical Center, Chattanooga, TN
Tennova Medical Center, Cleveland, TN
Hamilton Medical Center, Dalton, GA
Starr Regional Medical Center – Athens, Athens, TN
Ft. Loudon Medical Center, Lenoir City, TN
Professional Memberships:
Member, American Podiatric Medical Association
Member, Tennessee Podiatric Medical Association