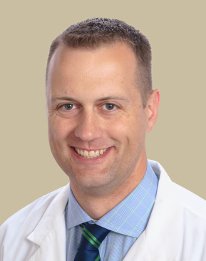 About Dr. Christopher Corwin
Dr. Corwin obtained his Bachelor of Science in Life Science and a minor in Exercise Science in 1996 at Penn State University. In 1998, he earned his Master of Science degree in Biomechanics in the Kinesiology Department also at Penn State University. He then moved on to the Temple University School of Podiatric Medicine and earned the Doctor of Podiatric Medicine Degree in 2002.
Dr. Corwin completed a three-year residency program in 2005 at Community Medical Center in Pennsylvania. During his residency, Dr. Corwin acted as Chief Resident and also performed a rotation at the Rubin Institute for Advanced Orthopedics at Sinai Hospital in Baltimore, Maryland. Dr. Corwin joined Village Podiatry Centers in 2013 after practicing in Philadelphia, Pennsylvania for a number of years. His special interests include sports injuries to the lower leg, ankle stabilization surgery and reconstructive surgery of the foot and ankle. He actively lectures and has written numerous articles for a variety of journals.
Specialties:
Ankle Stabilization Surgery
Reconstructive Surgery of the Foot and Ankle
Sports Injuries
Trauma
Education:
B.S. Life Science with a minor in Exercise Science, Penn State University – 1996
M.S. Kinesiology, Penn State University – 1998
D.P.M Temple University School of Podiatric Medicine – 2002
Surgical Training:
Residency, Community Medical Center, Scranton, PA – 2005
Certifications:
Board Certified in Foot Surgery and Rearfoot/Reconstructive Ankle Surgery- American Board of Foot and Ankle Surgery (Previously known as American Board of Podiatric Surgery)
Hospital and Surgery Center Affiliations:
Northside Foot and Ankle Outpatient Surgical Center
Emory Johns Creek Hospital
Northside Forsyth Hospital
Professional Memberships:
American Podiatric Medical Association
American College of Foot and Ankle Surgeons
Georgia Podiatric Medical Association