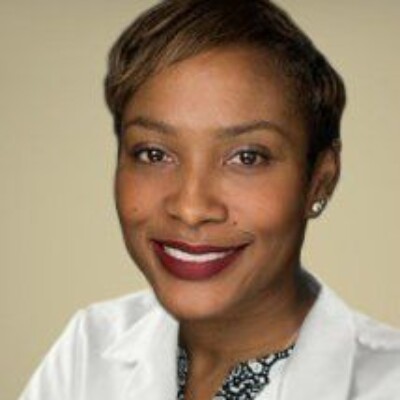 About Dr. Cheree Eldridge
Dr. Cheree Eldridge is a native of Birmingham, AL. She received her Bachelor of Science in Biochemistry and Cellular and Molecular Biology from The University of Tennessee, Knoxville and her Doctorate of Podiatric Medicine from the New York College of Podiatric Medicine. She completed a three-year surgical residency at the Atlanta VA Medical Center in Decatur, GA where she served as Chief Resident during her final year. Her training included wound care, diabetic foot care, treatment of complex forefoot and rearfoot deformities, and reconstructive foot and ankle surgery.
A key part to her personal success is her ability to give her patients the type of attention, compassion, and professionalism necessary in today's healthcare environment.
Dr. Eldridge enjoys exercising, travelling, and spending time with friends and family. She also enjoys medical missions having served as a volunteer in Mexico and the Dominican Republic.
Education:
Bachelors in Biochemistry and Cellular and Molecular Biology, The University of Tennessee, Knoxville
Doctorate, New York College of Podiatric Medicine, New York, NY
Specialties
General podiatry
Diabetic foot care
Sports medicine
Wound care of the lower extremity
Infections of the lower extremity
Foot and ankle injuries
Skin disorders of the lower extremity
Peripheral Neuropathy
Pediatric foot care
Sports Medicine
Wounds and Infections of the lower extremity
Surgical Training:
Residency, Atlanta VA Medical Center in Decatur, GA
Certifications:
Board Certified by the American Board of Podiatric Medicine
Board Qualified by the American Board of Foot and Ankle Surgery
Hospital and Surgery Center Affiliation
DeKalb Medical center, Decatur, GA
Professional Memberships:
Fellow, American College of Foot and Ankle Orthopedics and Medicine
Board Member, Georgia Podiatric Medical Association
Member, American Diabetes Association
Member, American Podiatric Medical Association