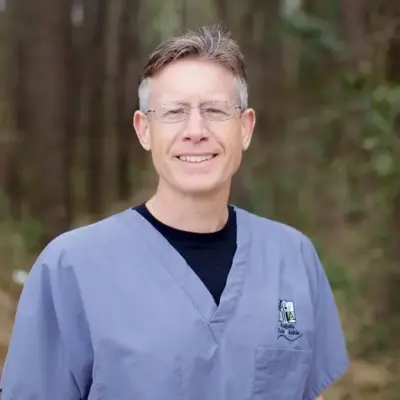 About Dr. Brian Bennett
Dr. Brian Bennett has been with Upperline Health Augusta since 2001. He graduated from Western Illinois University with a Bachelor of Science degree in biology. He simultaneously completed his Masters in Health Care Administration and his Doctorate of Podiatric Medicine from Des Moines Medical University in Des Moines, IA. Dr. Bennett went on to complete three years of post-graduate training in foot and ankle surgery beginning at the Veterans Administration Hospital in Augusta, GA.
Dr. Bennett is Board Certified in foot surgery, reconstructive foot/ankle surgery, and wound healing. He is a Fellow of the American College of Foot and Ankle Surgeons and the American College of Wound Specialists. Dr. Bennett is also a member of both the American Podiatric Medical Association (APMA) and Georgia Podiatric Medical Association (GPMA).
Outside of work, he enjoys physical fitness, gardening, mountain biking, and travel.