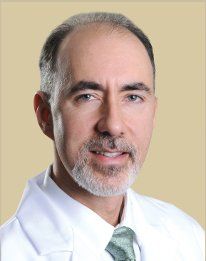 About Dr. Anthony Cutsuries
Dr. Cutsuries earned his undergraduate degree at Ohio University in 1987 where he received a B.S. in Pre-Medicine/Zoology. He earned his doctorate from the Ohio College of Podiatric Medicine in Cleveland where he graduated in 1991 at the top of his class as salutatorian. He completed his surgical residency training at the Podiatry Hospital of Pittsburgh in 1994.
Dr. Cutsuries furthered his training by completing a fellowship in lower extremity reconstructive surgery in Torino, Italy. Dr. Cutsuries has been in private surgical practice since 1994. He is a senior partner with Village Podiatry Centers.
Specialties:
Appointments:
American Board of Foot and Ankle Surgery
American Academy of Wound Management
Fellow
American College of Foot and Ankle Surgeons
American Academy of Wound Management
Professional Memberships:
American Podiatric Medical Association
Georgia Podiatric Medical Association
Hospital Affiliations:
Dekalb Medical Center
Gwinnett Medical Center
Board Certified: