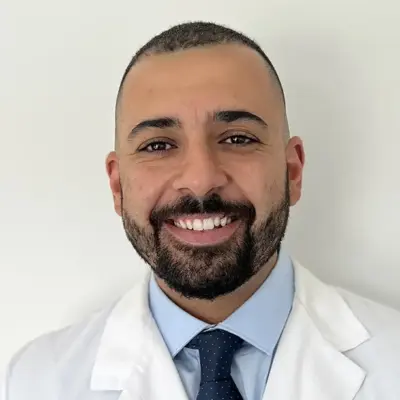 About Dr. Andrew George
Andrew George is a dedicated individual with a strong educational background and a deep interest in the field of healthcare. His educational journey began at the University of California, Los Angeles (UCLA), where he completed his undergraduate studies, majoring in Biology. During his time at UCLA, he developed a fascination for the life sciences and their potential applications in improving human health. This foundational education set the stage for his future pursuits in the fields of medicine and public health.
Motivated by a desire to contribute to public health and understand disease dynamics, Andrew pursued further education at the Icahn School of Medicine at Mount Sinai in New York. At Mount Sinai, he earned a Master's degree in Public Health, with a specialization in Epidemiology, with dissertation analyzing metabolic syndrome comparing body mass index and waist to hip ratio. This educational experience allowed him to delve into the critical study of disease patterns, transmission, and prevention, providing him with the skills needed to analyze and address public health challenges. Andrew's time at Mount Sinai deepened his commitment to improving community health and addressing diseases on a broader scale.
Continuing his educational journey, Andrew attended the Scholl College of Podiatric Medicine, where he earned a Doctorate in Podiatric Medicine (DPM). This comprehensive medical training not only equipped him with a strong foundation in podiatric medicine but also reinforced his dedication to patient care. After completing his DPM, he returned to UCLA to undertake a challenging residency program, gaining valuable clinical experience and further developing his skills as a healthcare practitioner. Andrew's journey is characterized by a strong commitment to learning, a passion for public health, and a sincere dedication to making a positive impact on the health and well-being of individuals and communities.