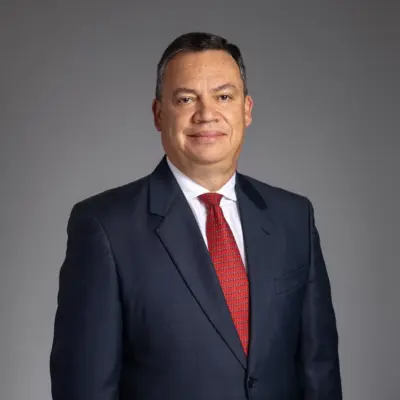 Andres Perez
, DPM, FACFAS
About Dr. Andres Perez
Primary Specialty:
Podiatric Medicine and Reconstructive Foot and Ankle Surgery
Education:
Doctor of Podiatric Medicine – Barry University, Miami, Florida
School of Medicine – Xavier University, Bogota, Colombia
Residency:
Podiatric Surgical Residency in Forefoot and Rearfoot Reconstruction – Parkway Regional Medical Center, North Miami Beach, Florida
Orthopedics and Traumatology – Santa Case de Sao Paulo, Brazil
Certifications:
Diplomate- American Board of Foot & Ankle Surgery
Board Certified on Foot Surgery
Board Certified on Reconstructive Rearfoot and Ankle Surgery
Fellow of the American College of Foot and Ankle Surgeons
Board Certified Would Specialist by the American Academy of Wound Manangement
Fellowship Training:
Sports Medicine and Arthroscopy Surgery – University of Miami, Florida
Specialty Training:
Advance Lower Extremity Trauma and Reconstructive Surgery
Diabetic Limb Salvage
External and InternalFixation Techniques
Laser and Sclerotherapy Certified by American College of Phlebology.
Total Ankle Joint Replacement
Publications:
Ankle arthroscopy treatment for anterior ankle impingement syndrome, ACFAS 2003.
Case presentation of Synovitis Villonodular at Ankle Joint, ACFAS 2003.
Case presentation of Tendon repair chronic and acute with Regenerative Tissue Matrix, SAM 2005.
Poster Presentation Ankle Stabilization, ligaments and tendon repair with Regenerative Tissue Matrix, ACFAS 2006.
Professional Affiliations:
American Podiatric Medical Association
Florida Podiatric Medical Association
American College of Foot and Ankle Surgeons
American College of Phlebology
American Orthopedic Foot and Ankle Surgeons
Colombian Society of Orthopedic and Traumatology Surgeons
Association of Orthopedics Surgeons of the Colombian's North Community Societies
Minister of International Bible Center Christian community
Hospital Affiliations:
Orlando Health
Advent Health Kissimmee
Poinciana Medical Center
Orlando Center for Outpatient Surgery
Languages Spoken:
English
Spanish
Portuguese