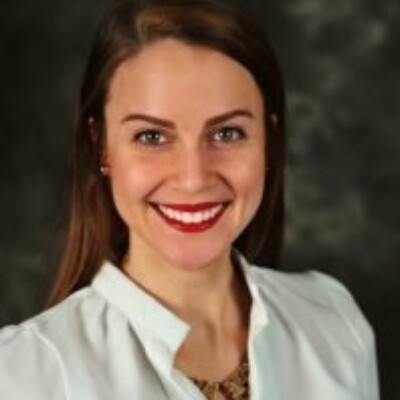 About Dr. Amy Wilson
Dr. Amy Wilson was raised on the West coast completing her secondary education in California and earning her Bachelor's degree in biological sciences at Southern Oregon University in Ashland, Oregon. Upon collegiate graduation, she pursued a career in medicine and attended the California School of Podiatric Medicine in Oakland, California. Following graduation, Dr. Wilson completed a competitive 3-year surgical residency program at St. Mary's Medical Center in San Francisco, California.
During residency, Dr. Wilson obtained well-rounded training through multiple facilities including level I trauma centers, private practice, and local hospitals. Through these facilities, she was able to care for a diverse patient population and gain competency in both conservative and surgical management of foot and ankle pathologies. She completed her residency with the Chief Resident title and takes a special interest in sports medicine, trauma, and wound care.
Dr. Wilson said hello to the East coast and moved to Georgia to be with her family, which includes her husband and puppy – named Doc. She loves listening to local music, eating, hiking, and spending time with her family.
Dr. Wilson is compassionate, competent, and overall excited to care for the patients in her new Georgia community
Specialties:
Diabetic Foot Care
Foot & Ankle Surgery
Sports Medicine & Injuries
Trauma
Wound care & Limb salvage
Conservative & Surgical treatment of the painful foot, ankle, and lower leg
General Podiatry and Diabetic foot care
Foot and Ankle Trauma
Sports Medicine
Wounds and Infection of the lower extremity
Limb Salvage Surgery
Foot and Ankle Reconstructive Surgery
Arthroscopic Foot and Ankle Surgery
Surgical Training:
Residency, Podiatric Medicine and Surgical Residency with the added credential in Reconstructive Rearfoot/ Ankle Surgery at St. Mary's Medical Center – San Francisco, CA
Certifications:
Board Certified – American Board of Podiatric Medicine
Hospital and Surgery Center Affiliation:
Professional Memberships:
Diplomate, American Board of Podiatric Medicine
Member, American Board of Foot & Ankle Surgery
Member, American Podiatric Medical Association
Member, American College of Foot and Ankle Surgeons (ACFAS)