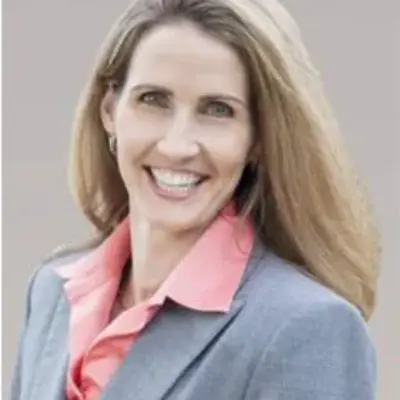 About Dr. Amber Shane
Dr. Shane is a Surgeon at the Orlando Foot and Ankle Clinic a division of Upperline Health in Orlando, Florida. She specializes in Reconstructive Foot and Ankle surgery. Dr. Shane is a Medical Director for Upperline Health, Department Chair at Advent Health Hospital System and Faculty of the Advent Health East Surgical Residency. Dr. Shane received her Doctor of Podiatric Medicine from Barry University School of Podiatric Medicine and Surgery in Miami, FL.
She did a three-year surgical residency in reconstructive foot, ankle, and lower leg surgery at Florida Hospital in East Orlando, AO fellowship training in Dresden, Germany, and Iliazarov fellowship training in Kurgan, Russia. Dr. Shane is a Diplomate with the American Board of Foot and Ankle Surgery and is board certified in both foot surgery and reconstructive rearfoot and ankle surgery and serves on many committees for the American College of Foot and Ankle Surgeons.
Specialties:
Podiatric Medicine and Reconstructive Foot and Ankle Surgery
Reconstructive Foot and Ankle Surgery
Limb Realignment and Deformity Correction
Adult and Pediatric Flatfoot Surgery
External and Internal Fixation Techniques
Diabetic Limb Salvage
Shock Wave Therapy for the Treatment of Plantar Fasciitis
Education & Certifications:
Doctor of Podiatric Medicine – Barry University (Miami, Fl)
Diplomate, American Board of Foot & Ankle Surgery
Board Certified in Reconstructive Rearfoot/Ankle Surgery
Residency:
Three year surgical residency in Reconstructive Foot, Ankle, and Lower Leg Surgery; Florida Hospital East Orlando
Fellowship Training:
External Fixation Fellowship, Russia Ilizarov Scientific Center for Restorative Traumatology and Orthopedics (Kurgan, Russia)
AO International Internal Fixation Fellowship, "Carl Gustav Carus" University Clinic, Trauma and Reconstructive Surgery (Dresden, Germany)
Publications:
Diabetes Watch: Can The Fibula-Pro-Tibia Technique Have An Impact For Diabetic Ankle Fractures? Podiatry Today. Volume 21 Issue 10 Pages: 21 – 28.
October 2008 (Dr. C.L. Reeves, Dr. A.A. MacGill, Dr. A.M. Shane, and Dr. J.
A. Conte).
Lapidus Arthrodesis. Master Techniques in Podiatric Surgery: The Foot and Ankle Textbook, 2005
Lesser Digital Surgery. Master Techniques in Podiatric Surgery: The Foot and Ankle Textbook, 2005
Professional Affiliations:
American College of Foot and Ankle Surgeons
American Podiatric Medical Association
Florida Podiatric Medical Association
Central Florida Podiatric Medical Association
Hospital Affiliations:
Advent Health East
Orlando Health
Orlando Center for Outpatient Surgery