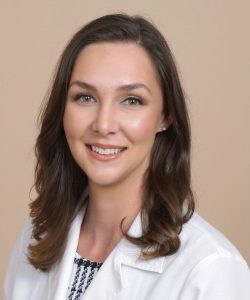 About Dr. Shelley Brand
Dr. Shelley Brand is a graduate of the Kingwood Medical Center PMSR residency program in Houston, Texas where she served as chief resident in her third year. She trained under Dr. Jorge Matuk and Dr. Samuel Mendicino through the Greater Texas Education Foundation. She earned her medical degree from Temple University School of Podiatric Medicine in Philadelphia, Pennsylvania in 2015. During her residency, she won several awards including the Nickerson Essay Award for her research on peripheral neuropathy in patients suffering from Hansen's disease.
She has also been a part of two medical mission trips: one to Guayaquil, Ecuador with the Association of Extremity Nerve Surgeons to help patients suffering from neuropathy and one to San Miguel, Mexico with the Texas Podiatric Medical Foundation where over 700 patients across the region were seen for various foot pathologies. She is a native of Chattanooga and attended the University of Tennessee at Chattanooga for her undergraduate degree where she studied Biology with a pre-medicine focus.
Dr. Brand has an extensive medical background, working as a polysomnography technician and a medical assistant during college. She developed a passion for podiatry while working with Dr. Ira Kraus and saw the growing need for foot and ankle specialists in the region. Dr. Brand specializes in diabetic limb salvage, reconstructive foot and ankle surgery, and peripheral nerve surgery.
Specialties:
Diabetic Limb Salvage
Peripheral Nerve Surgery
Reconstructive Foot & Ankle Surgery
Surgical Training:
Residency, Kingwood Medical Center, Texas
Certifications
National Institute of Health for Protecting Human Research Participants West Houston Medical Center Foot & Ankle Arthroscopy
Hospital and Surgery Center Affiliation:
Hamilton Medical Center
Erlanger
Parkridge
Memorial
N. Georgia Surgery Center
Professional Memberships:
American Podiatric Medical Association
American College of Foot and Ankle Surgeons
American Academy of Podiatric Practice Management
Association of Extremity Nerve Surgeons