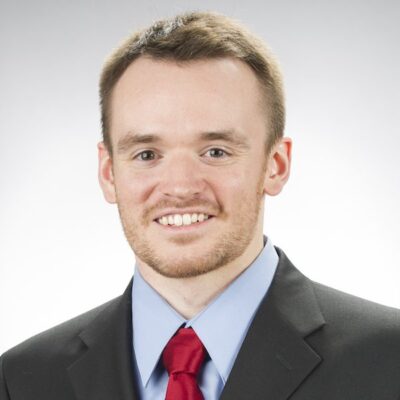 About Dr. Joshua Hendricks
Dr. Josh Hendricks is a foot and ankle specialist in the Orange county area. He was born and raised in Minnesota. While earning a B.S. in Biology at Bethel University in Minnesota, he competed in Pole Vault in Track and Field, and Football. During this time, he also participated in two mission trips, one to Guatemala and one to Belize.
After completing undergrad, he worked as a medical scribe for a Neurologist in Minnesota, before matriculating into Rosalind Franklin University of Medical Science – Dr. William M Scholl College of Podiatric Medicine in North Chicago, IL. During his time as a medical student, he received one of the highest volunteering awards at Scholl College of Podiatric Medicine, as well as the Daniel J. Bareither PhD and Bruce L. Manion Honorary Endowed Scholarship.
He went on to complete his surgical residency at OSF St. Anthony Medical Center in Rockford, IL where he served as both Chief Resident and Academic Coordinator. His experiences in residency encompassed all aspects of podiatric medicine and surgery. He had extensive hands-on training in Achilles tendon pathology, arthritic conditions of the foot and ankle, hammer toe and bunion correction, diabetic wound care, ankle arthroscopy, sports medicine, minimally invasive surgery, total ankle replacements, flatfoot correction, traumatic foot and ankle injuries, reconstructive surgery, and limb salvage. He is also a member of American Podiatric Medical Association and American College of Foot and Ankle Surgeons.
One of the most important aspects Dr. Hendricks took away from his training and education is a commitment to quality, patient care. He implements the most up-to-date, evidence based treatment plans for his patients. He strives for his patient's to feel their questions are answered, and there is a clear plan in place with proper expectations.
Dr. Hendricks has been a frequent visitor to the west coast, and is excited to be in California. In his free time, he enjoys rock climbing, snowboarding, and being out in the beautiful Southern California Sun, especially with his wife and their dog